USD $104.96
Strong and slender, the Trumpeter is the original Swan in this famous collection. From the long, flexible neck to the smooth, rounded ends, this majestic vibe is designed to easily caress your g-spot and explore a multitude of sensations. For your pleasure, each powerful end provides unique and deep vibrations that will have you succumbing to your most intense desires.
Product SpecificationsDetails
: Waterproof, Travel-Ready, Phthalate-free
Dimensions
: 25 cm x 2.5 cm (small end) x 4.3 cm (large end)
Finish
: 100% Seamless Silicone
Run Time
: Up to 14 Hours
Charge Time
: 3 Hours
Battery
: Rechargeable Lithium-Ion
Pleasure Technology
: 2 Separately Controlled Vibrations Powered by
PowerBullet
®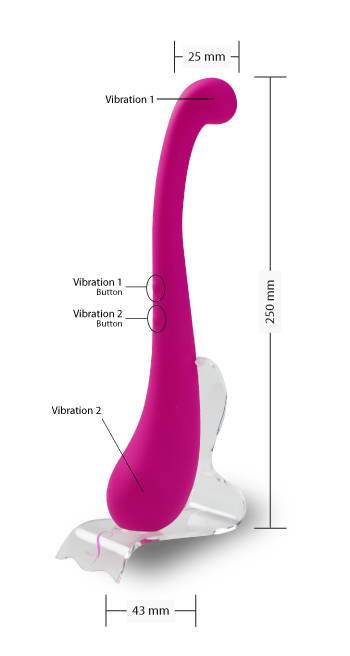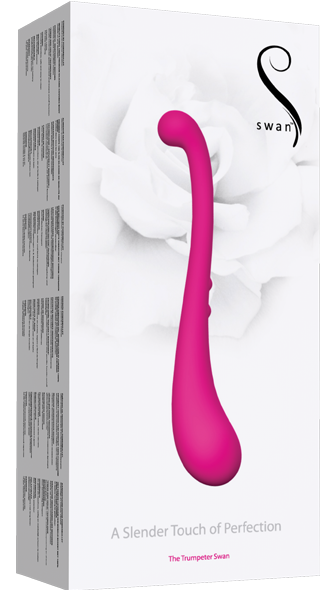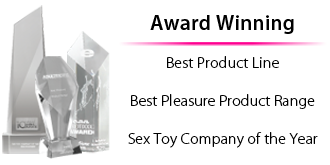 Nothing compares! By Ashley , Jul 14 2020

I've actually owned three of these now over a 12 year period. I wouldn't want any ither toy in the bedroom. Powerful, flexible and works in any position, double motor/headed, waterproof! You won't be disappointed!

Outstanding By Jay, Jul 19 2014

Multiple orgasms, powerful motor, the Trumpeter Swan is an awesome toy.

Wow By Felicia, Jun 16 2014

Elegant, easy to clean, easy in use, and well never ever experienced anything like it before. Wonderful toy. Highly recommended.

My New BFF By Mary Beth Stevens, Jan 08 2013

Had this as a gift from my hubby for Xmas. I have just one word to describe this... "AMAZING"! This item is built top notch and in a league of its own! I love it! Thank you Swan for my new BFF! :)

Favourite! By Mary Johannson, Jan 02 2013

This is my go-to vibe and has been for a while now. When I first bought it, it was one that I kept using even though I owned a few different other vibrators. It's amazing how many areas it can reach. Highly recommended!!!
To ask question click Ask Question button.