USD $119.96
The Royal Swan incorporates two types of motion that provide a variety of pleasures; rotation and vibration. This was the first vibrator in the Swan collection to have both a rotating body that provides incredible internal sensation and a separate vibrating arm that delivers incredible external sensations. The soft silicone feels great on your skin with smooth silicone-covered buttons for safe use. The Royal Swan will treat you to the most luxurious satisfaction that you so deserve.
Product SpecificationsDetails
: Waterproof, Travel-Ready, Phthalate-free
Dimensions
: 21.3 cm x 4.5 cm (bottom) x 2.5 cm (small tip) x 3.6 cm (large tip)
Finish
: 100% Seamless Silicone
Run Time
: Up to 6 Hours
Charge Time
: 3 Hours
Battery
: Rechargeable Lithium-Ion
Pleasure Technology
: Separately Controlled Vibration & Rotation Powered by
PowerBullet
®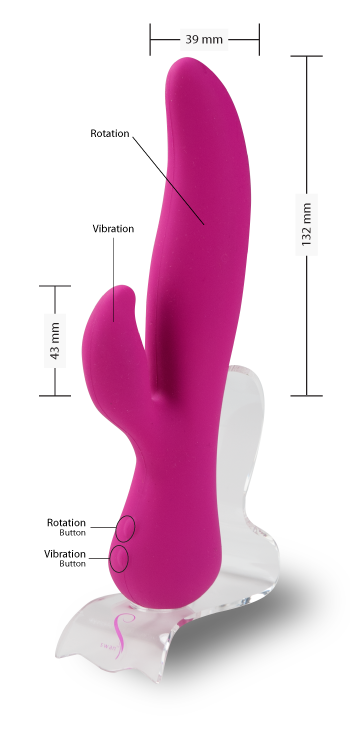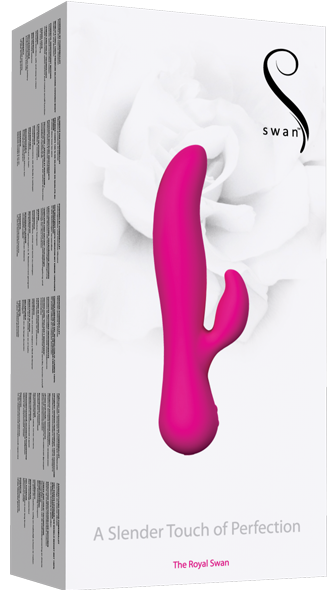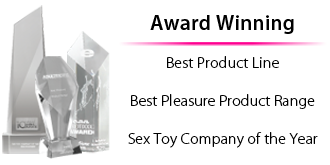 The best you can get! By Laura, Feb 09 2017

I have a number of sex toys from different brands but this is my top go to for a number of reasons; primary being that the vibrating motor has not started to break down yet (I've had it since 2013) while others I've had the same amount of time have lost their lustre. Also the battery life is amazingly long! You don't have to charge it that often. The vibrations themselves I like to class as "loving". What I mean by that is, the vibrations are smith and consistent and never too much for your clothes that it would hurt it. The feel is sensationally smooth, unlike some mainstream ones this has a "kind to your vagina" skin - and unless I'm really dry I don't need lube. Which in turn makes it easy to wash and has no horrible seam that can be frustrating at washing and feel. The fact it is a lot quieter than most and it works under water is a massive bonus. I also love the packaging it arrived in and the storage bag! It's so cute! Overall I love this product and if this one does give up. I am definitely investing in another swan brand product.

Great present By Crazy_About_Her, Aug 04 2013

I bought the Royal Swan for my wife. Sex together has always been pretty good but the Swan has added some extra delight. Great product! We both send you many thanks

Very satisfied By Raven, Jun 25 2013

I enjoy every minute of the using this toy. The vibrations are so strong against the right places. And the rotation digs deep enough just to hit the right places. It is a little wide but it's something you have to get used to. You will loveeeee it!! Well worth 150$

Unexpected By Heidi, May 18 2013

I just got the Limited Edition Royal Swan, white. It really got time for a replacement of my old FWB (friend with benefits). When I first saw the "squirming" I wasn't convinced this was the product for me, but I bought it anyway. When I first tried it out I was very, very pleasantly surprised by how it turned out. It gave me the most powerful orgasm I've ever had. You can make it as strong/weak as you want. I can only tell you: Ladies, do yourself a favor and buy this beautiful bad boy!

OMG! Best thing you can spend your money on! By BB, Dec 23 2011

My Swan gives me the most intense, mind blowing orgasms ever! I'm almost addicted to it! And to make things better, I think it has made sex with my partner so much better. It's like my body's learned to orgasm the right way and now it can't stop! I'm going to buy one for my mom. Every woman should have one. For the same price as an expensive pair of shoes, ladies, no shoes EVER made you feel this good! It's easy to clean, no batteries, and so freaking awesome. Do yourself a favour, get one. I used it once and thought I'd got my money's worth!
To ask question click Ask Question button.